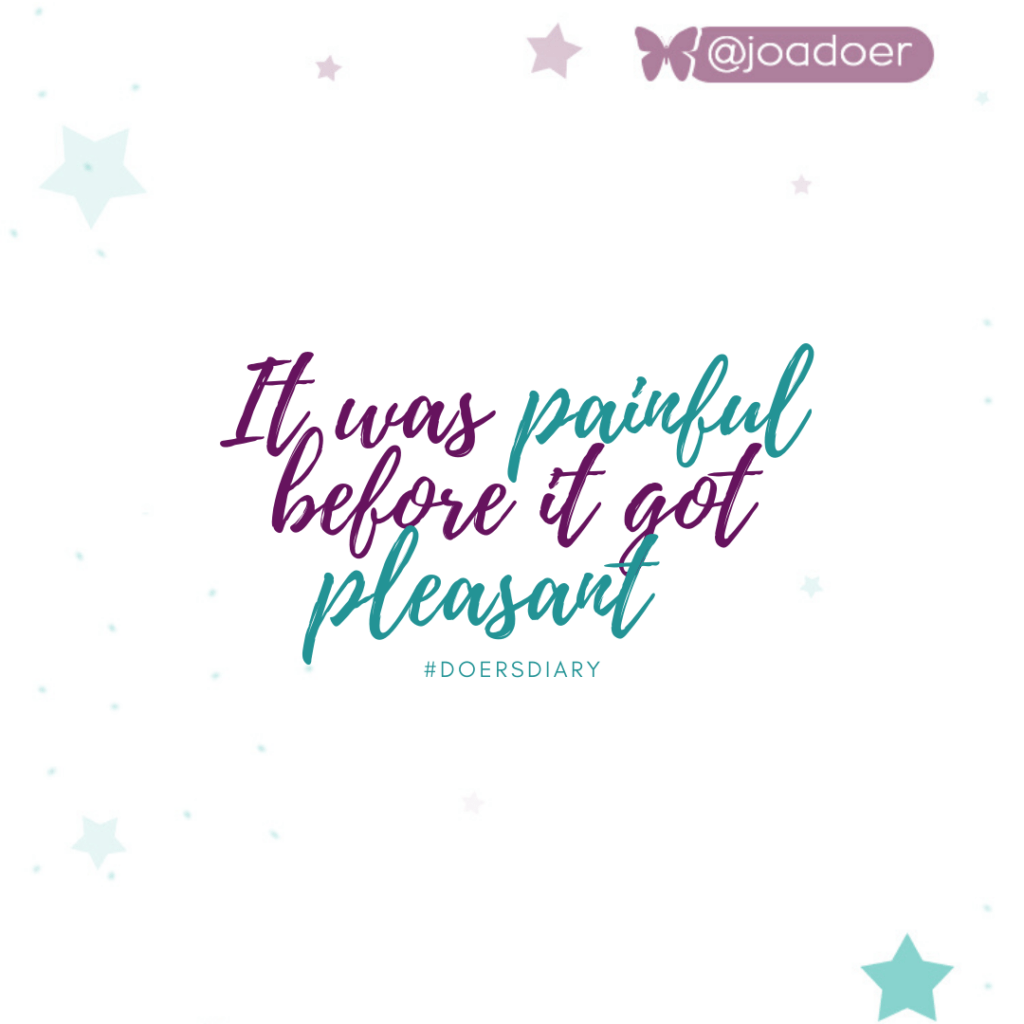 🐛 Some days felt heavier than others…
At times, I felt like crying,
other days I was melting,
then, I felt like flying.
Pain was running through my veins…
I felt like dying.
Suddenly, I was in the deepest dessert
and there was to rain to erase it. 😨
How did I get there?
I'm still guessing.
Almost everything was sour,
including the unexpected thoughts popping in my head.
They were having a blast,
I was not. 🤯
I could see no end to it.
There was not light at the tunnel.
Until I was showed that I was going the wrong way. ❌
Then things started to change,
for better and forever. 🌈
✨Today, #thankGod I celebrate the beginning of a new year of life (yeah, it's my #birthday) 🥳🥳🥳
Let's pop some 🥂. Wait! I forgot we are in #quarantine.
🌀 Anyway, I can't wait to show you everything I have been working on during these past days (months to be precise). 💃🏻
🙋‍♀️ Meanwhile, go ahead and raise your hand if you have been there as well! Let me know in the comments 👇🏼
#DoersDiary #Headoverfeet #Birthdaygirl